Featured Item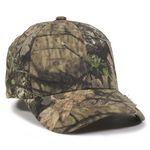 Camouflage Assorted Cap with Frayed Patc...
Brushed cotton/ polyester twill, lightly structured, heavy washed, low crown (D) and hook/ loop tape closure. One size fits most. Choice of a bass, elk, turkey, duck, oilfield rig, black lab, deer, US...
$12.30 - $14.40
Welcome!
We are here to help you with all of your needs. Our goal is to cultivate long-lasting client relationships by ensuring satisfaction with our product selection, creative input,and expedient product delivery. Ad Vision is in its 16th year of business and is owned and operated by Alaina McCoy Nelson.We are based in Richardson,Texas. Please email us at advision@sbcglobal.net if you have any questions. We look forward to working with you.